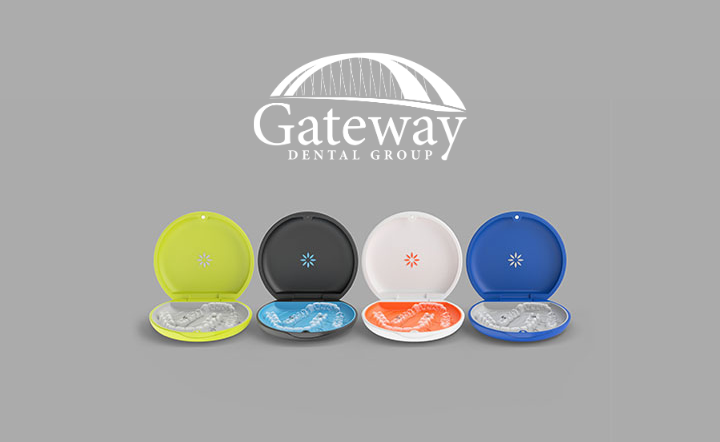 At West DesMoines Dental Center we are happy to offer the option of Invisalign® clear aligners to our patients. Invisalign treatment is an alternative teeth straightening option to traditional braces. Many patients opt for Invisalign treatment instead of traditional metal braces for many reasons. First of course, people of all ages choose Invisalign Treatment because they are visually less noticeable than metal brackets and wires.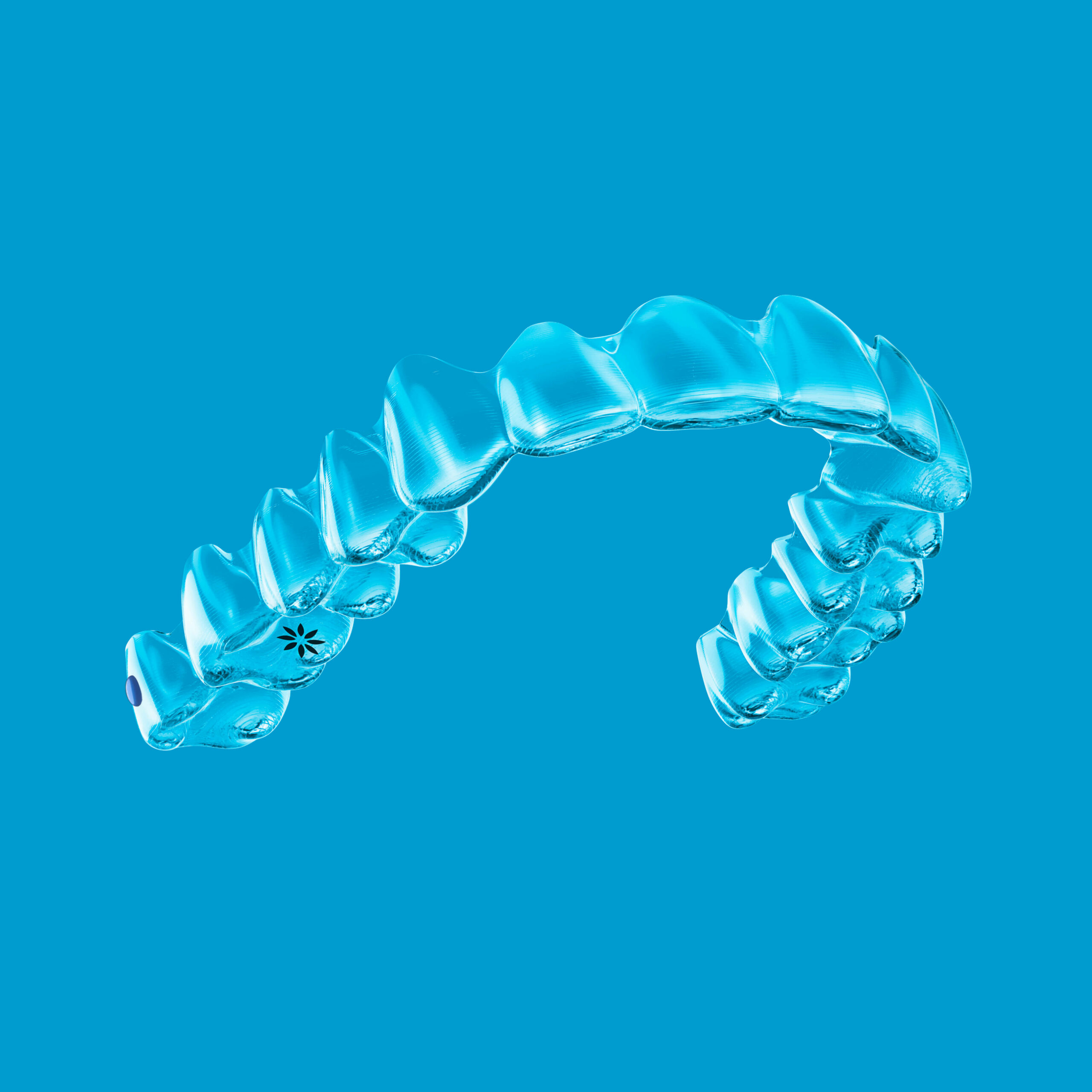 The clear aligners also tend to be more comfortable due to their smooth edges. Patients who opt for Invisalign Treatment also benefit from the ability to clean their teeth more thoroughly, since the aligners can be taken off for cleaning or eating.
To find out whether you are a good candidate for Invisalign treatment our staff will start by evaluating your jaw, bite, and current position of your teeth. Invisalign Treatment can treat many cases often including gapped teeth, crowded teeth, overbite, underbite, and crossbite. Our team would be happy to help you start the process of Invisalign treatment with a complimentary, no obligation consultation. Schedule a time to see us by booking online or calling our office today.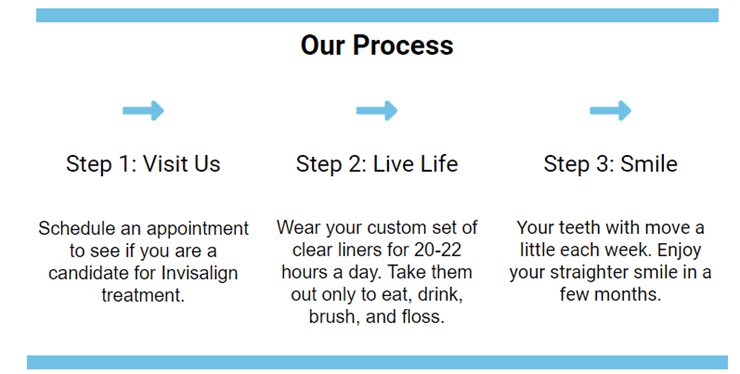 What is Invisalign Treatment?
Invisalign treatment is a process of wearing clear liners that gradually straighten your teeth. It is different than braces because it does not use brackets or wires. Plus, you do not have the normal restrictions that come with wearing braces.
What are the benefits of Invisalign Treatment?
As the name implies, the aligners are virtually unnoticeable. All your friends and coworkers will see are the dazzling results that follow! They are easily removable, meaning that you will not need to make any frustrating changes to your diet or oral health routine to accommodate the treatment.
How long does Invisalign treatment take?
While traditional braces often take upwards of two years to be fully effective, Invisalign treatment usually completes in between 12-18 months, a significantly speedier time frame.
Why is Invisalign treatment used?
Invisalign treatment is used to correct several dental issues including crowding, gabbed teeth, crossbites, open bites, and underbites. To see if we can help your smile, call to set up a consultation at (515) 224-4867.
How much does Invisalign treatment cost?
The cost of Invisalign treatment varies because each set of liners are custom to the patient. However, you can have straighter teeth for as low as $130.00 a month. We also offer flexible payment financing. For more information see our financing & payment page.
How do I get Invisalign treatment?
Call our office today to set up a consultation with a doctor. They will determine if Invisalign treatment is right for you! We will take impressions of your teeth to create custom liners.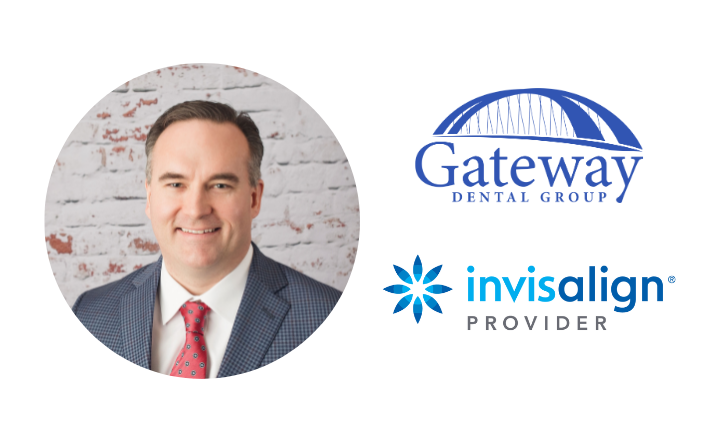 Let our doctor help you achieve the beautifully straight smile you have been dreaming of. Call us to discover the amazing results Invisalign treatment can provide for you!
*Invisalign®, the Invisalign logo, and iTero®, among others, are trademarks and/or service marks of Align Technology, Inc. or one of its subsidiaries or affiliated companies and may be registered in the U.S. and/or other countries.